If you are looking for something to read this summer check out these biographies of a few of the icons of Rock N Roll!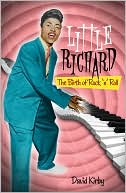 Little Richard: the birth of rock 'n' roll
David Kirby
This new biography about the "Georgia Peach" describes and analyzes Little Richard's enormous influence on rock 'n' roll against the backdrop of race relations in America in the 1950's. To quote Keith Richards of the Rolling Stones, upon hearing "Tutti Frutti" for the first time, "it was as though the world changed suddenly from monochrome to Technicolor."
Paul McCartney: A Life
Peter Ames Carlin
This new biography of Paul McCartney takes the reader from the musician's early days in Liverpool through the heady days of The Beatles, their break-up, his subsequent solo career, marriages, and beyond. Any fan of The Fab Four, and specifically of The Cute Beatle himself, will want to read this latest work. Be sure to check out the Library's collection of
Beatles
and
Paul McCartney
CD's!!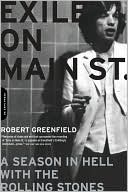 Exile on Main St.: A Season in Hell with the Rolling Stones
Robert Greenfield
The year was 1971 and things were changing in the world of rock and roll. To avoid taxes and because of simmering drug problems, the Stones moved to the south of France where, at Keith Richards' estate, Villa Nellcote, they created what was arguably to become their best album ever, "Exile on Main St.". Be sure to check out the
CD
from the Library's extensive collection of rock music! You can also get the documentary,
Stones in Exile
, on DVD at MPL!